Drummer and founder member of Forlorn Hope, Danny Kelly, has announced that he will be leaving the band with immediate effect. 
Danny released this statement on the band's social media channels: 
"Unfortunately, I have decided to bring my time in Forlorn Hope to a close. It wasn't an easy decision but it was the best for everyone. I don't believe I can give the level of commitment the band needs to push on, and that would be unfair on the rest of the band if I stayed. I've loved the time in the band, all the gigs, recordings and traveling. I won't be quitting drums but I'll be taking some time away from it, unlike Forlorn Hope who I know won't miss a step and push on even further. I'm sure you'll still see me about at Forlorn Hope gigs from time to time. I may be leaving but I won't stop supporting them. Thank you to everyone who came to the gigs and made them some of the best I've ever been a part of. 
- Danny Kelly" 
The remaining members of Forlorn Hope released their own statement at the same time: 
"While we fully understand and support Danny's decision, it will be very hard for the rest of us to see him go. Way back in 2017 when we were still mucking about playing covers, it was Danny who suggested that we try doing something original. Forlorn Hope may never have even got off the ground if it hadn't been for Danny. 
From Day 1, Danny has been an absolute cornerstone of the band. We would all like to thank him for his years of hard work, exceptional musicianship, the countless miles he drove to get us to gigs, and for being a true friend. It won't be the same without you, mate, and we wish you the best of luck in this new chapter of your life. 
We'd like to take this opportunity to reassure you that Forlorn Hope will not be going anywhere. We will be advertising for a new drummer in due course, and we're already looking forward to coming through this transitional period and embarking upon the next chapter of our story. 
- Chris, Alex, Jade & John"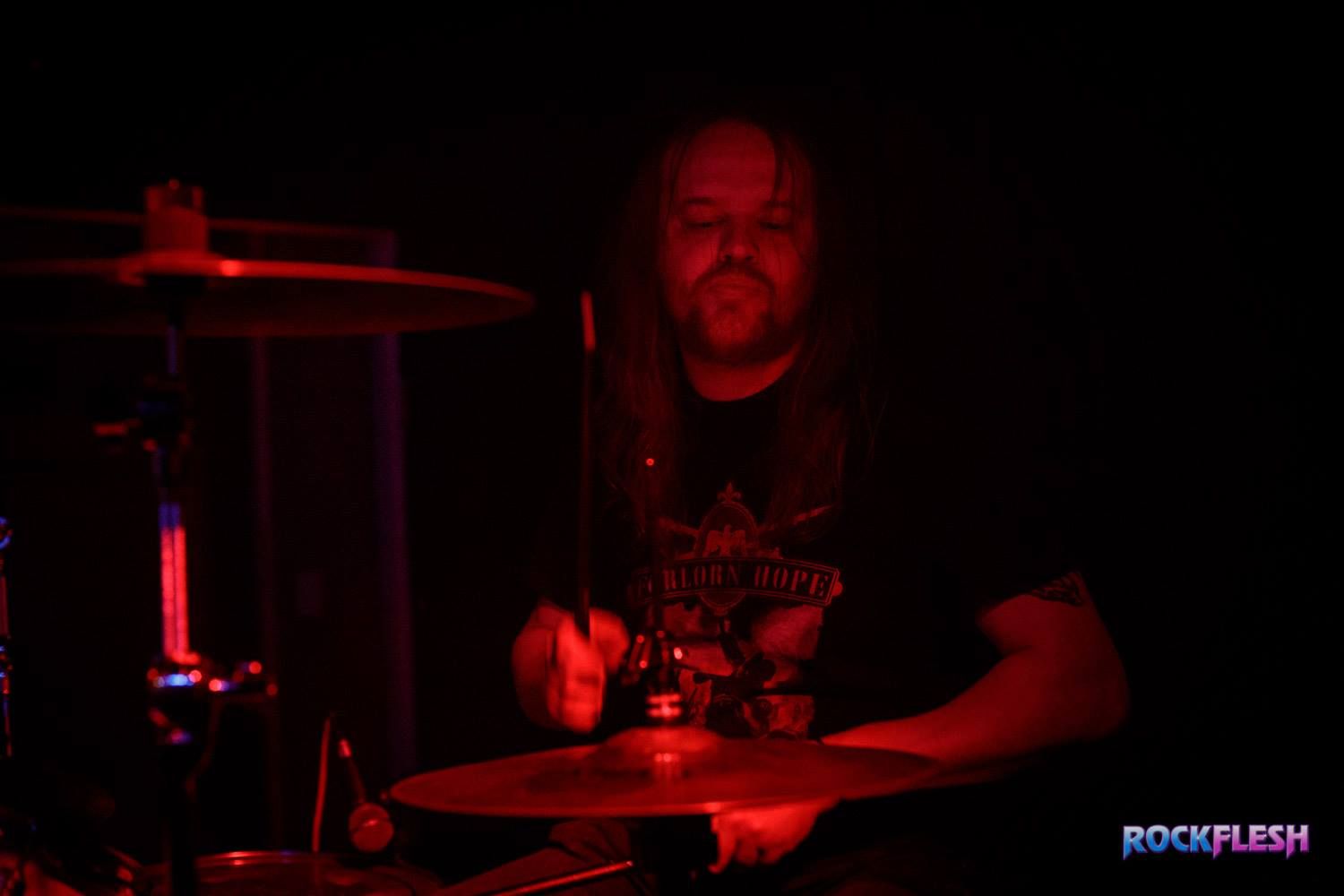 Photo by Rockflesh