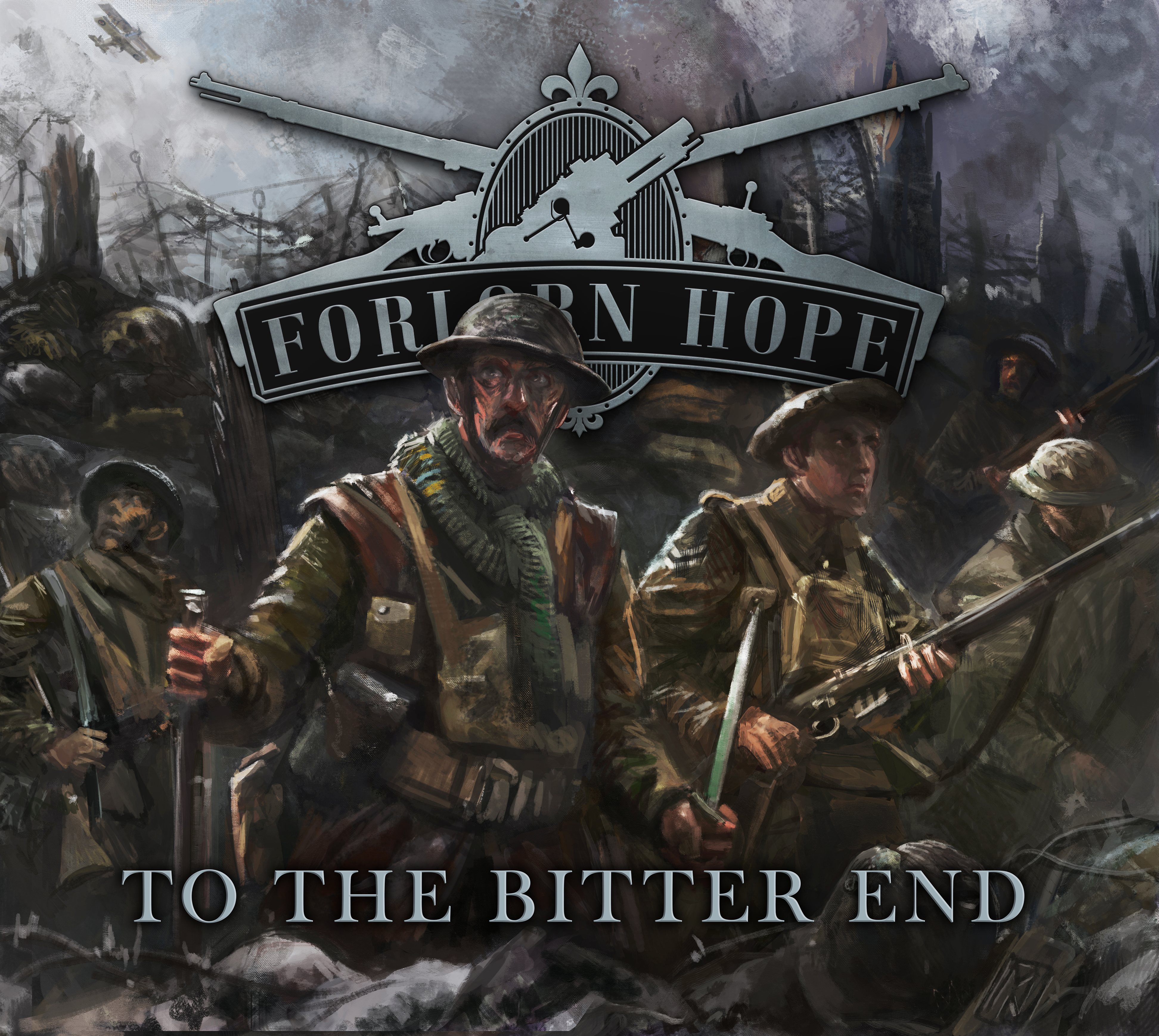 Forlorn Hope are pleased to announce that their new single 'To the Bitter End', recently recorded at Whitewood Studios, Liverpool, will be released on February 12th 2021. 
This standalone single represents the band's first foray into the vast and brutal history of the First World War, telling the story of the 1916 defence of Frankfurt Trench; when a small band of British soldiers were trapped behind enemy lines on the final day of the Battle of the Somme and managed to hold out for eight days in a captured German trench. You can find out more about the story here. 
The stunning cover artwork for 'To the Bitter End' is by Mitchell Nolte, the man behind all of Forlorn Hope's artwork to date.  
The band will soon be releasing details of their new range of 'To the Bitter End' merchandise and opening pre-orders on the official webstore. You can stay up to date by following this link.