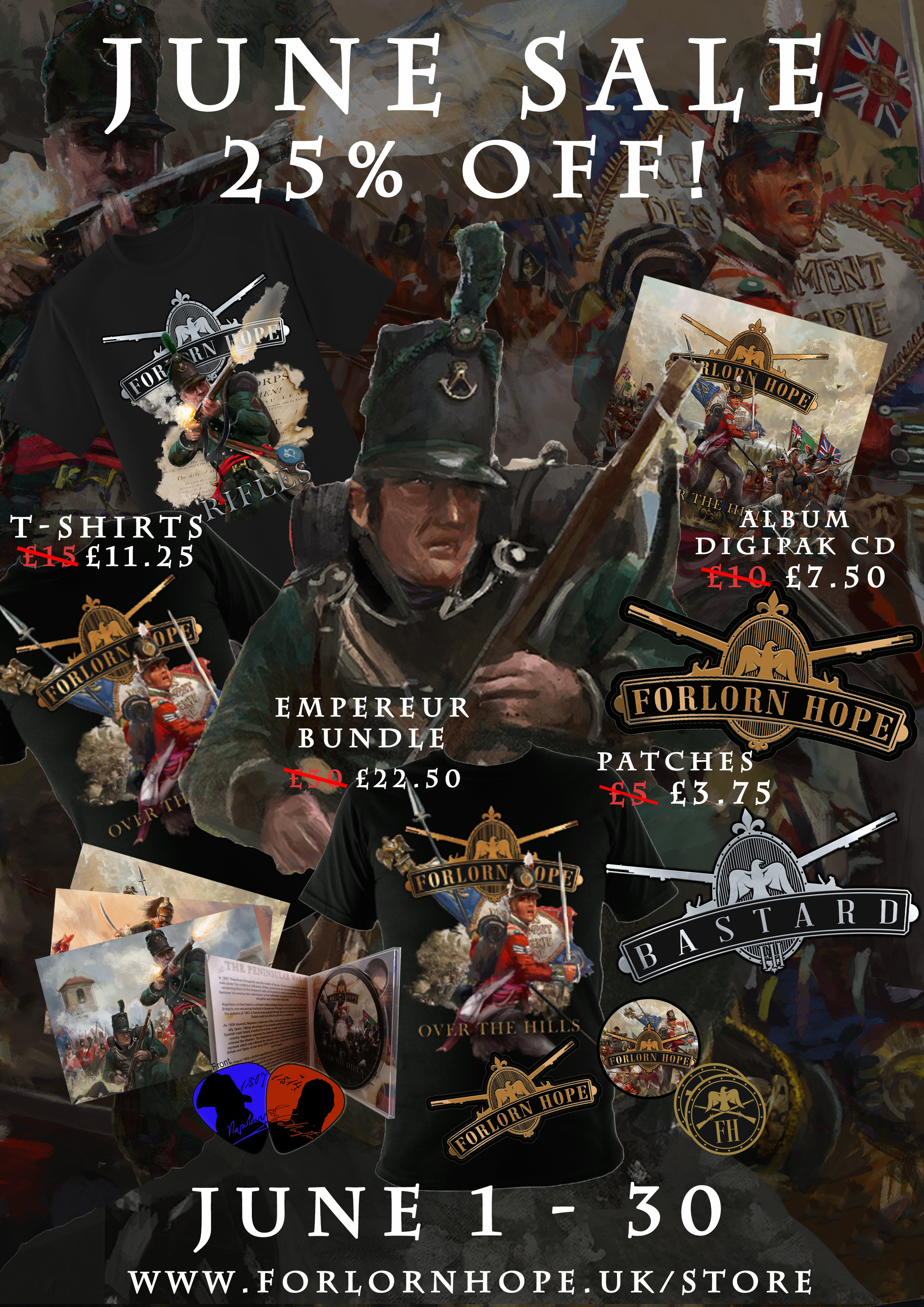 Forlorn Hope have decided to launch a June sale! 
From the 1st to the 30th, the band are offering 25% off everything in store!

New Prices:
The 'Empereur' Bundle - £22.50
The 'Marshal' Bundle - £15.00
T-shirts - £11.25
'Over the Hills' CD Digipak - £7.50
Patches - £3.75
Art Cards - £3

Please Note:
Prices include VAT but do not include postage and packaging. The sale ends at midnight on June 30th.