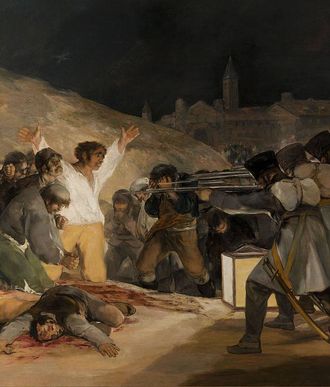 Away from the formality of the battlefield, the Spanish people fought a constant, bloody war on a front that was everywhere and nowhere; the guerilla war.

Drawn from all walks of life, the guerillas harried the occupying French, using hit and run and ambush tactics, passed vital intelligence to the regular Allied forces and kept huge numbers of French troops occupied and away from the battlefield.

The list of Allied victories in the Peninsula would likely be much shorter had Napoleon's Marshals had at their disposal the thousands of troops that were required to suppress the guerillas.
This page contains a substantially condensed version of the sleeve notes that accompany 'Over the Hills'. For a more detailed look at the history behind these songs, along with a bibliography of the books that were invaluable in writing them, you can purchase a copy of the album here.