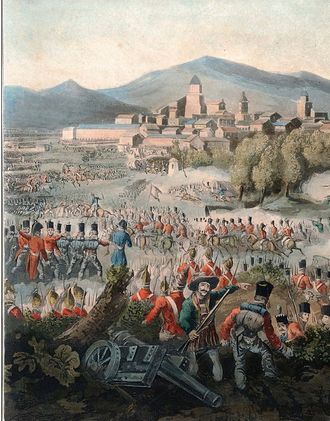 Despite pushing Wellington back into Portugal in the autumn of 1812, by 1813 the French position in the Peninsula was crumbling. Napoleon's Grand Armeé had been destroyed in Russia, France was under attack from the North and with so many troops recalled to defend the homeland, the French lost control of Spain.

The Allies rallied their forces and marched to drive the French from Spain once and for all. They caught them on 21 June at Vitoria.

This decisive battle saw the French attacked on four fronts, and though they inflicted some 5,000 casualties on their enemies, their brave defence eventually collapsed. As Allied troops looted the French baggage train, Wellington famously dubbed them "the scum of the earth".
Decisive though it was, Vitoria did not mark the end of the Peninsular War. 

Months of bitter fighting followed as the Allies pushed the French back across the Pyrenees and then began their invasion of France.  It was not until 6 April 1814, ten months after Vitoria, that Napoleon finally abdicated, bringing more than twenty years of near-continuous war to an end. The news did not reach the armies in the South until 12 April, two days after more than 8,000 men had been killed or wounded at the Battle of Toulouse. 
Napoleon was exiled to the Mediterranean island of Elba, but within a year would return to France to reclaim the throne, reassemble his army and march North against the Allied powers that were mobilising against him. Their forces would finally clash in Belgium, near a small town called Waterloo. 

But that is another story...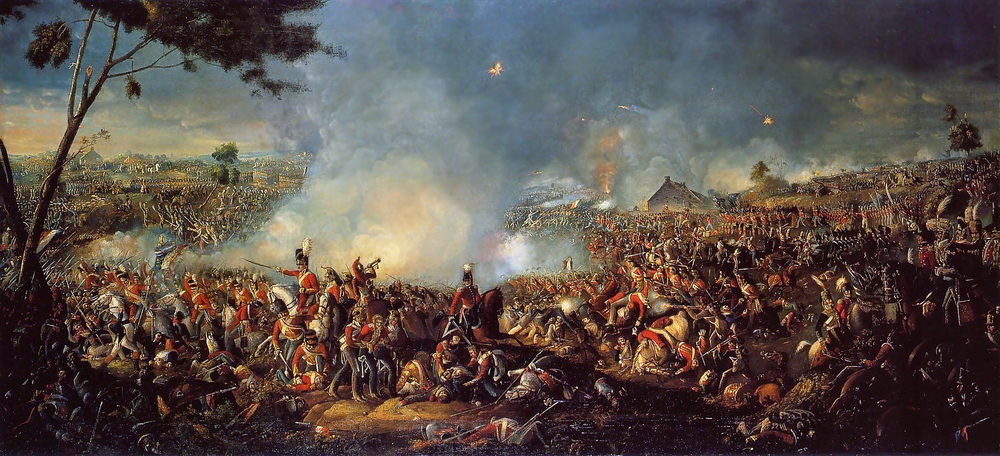 This page contains a substantially condensed version of the sleeve notes that accompany 'Over the Hills'. For a more detailed look at the history behind these songs, along with a bibliography of the books that were invaluable in writing them, you can purchase a copy of the album here.