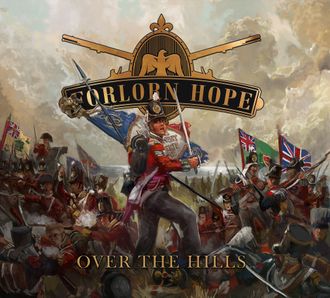 For the enemies of Napoleonic France, few prizes were as highly sought after as the golden eagle standards carried by each of the Emperor's regiments.

On 5 March 1811 at the Battle of Barrosa, Ensign Edward Keogh and Sergeant Patrick Masterson of the 87th became the first to capture an Eagle in battle during the Peninsular War. Charging into the disintegrating remnants of a broken French Column, Keogh was killed in the attempt but Masterson ran the Eagle bearer though with his pike and captured the standard, reportedly crying out to his comrades "By Jaysus, boys I have the cuckoo!".

Masterson received a battlefield commission for his efforts.
This page contains a substantially condensed version of the sleeve notes that accompany 'Over the Hills'. For a more detailed look at the history behind these songs, along with a bibliography of the books that were invaluable in writing them, you can purchase a copy of the album here.