Man of Secrets, Man of Honour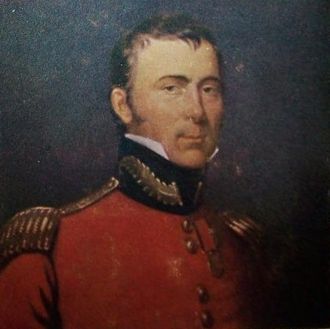 Few stories from the Peninsular War are as uniquely thrilling as that of Colquhoun Grant; the daring Scotsman who would go on to become Wellington's Head of Intelligence.

As an Exploring Officer, Grant's role was to ride out alone into enemy territory, always in full uniform, to gather vital intelligence. A superb horseman, talented linguist and a man of great initiative, he built an extensive spy network and came close to capture many times.

The story of his capture by French dragoons in April 1812, his escape from captivity, adventures through France and eventual return to the army rival the most outlandish of fiction.
This page contains a substantially condensed version of the sleeve notes that accompany 'Over the Hills'. For a more detailed look at the history behind these songs, along with a bibliography of the books that were invaluable in writing them, you can purchase a copy of the album here.